Frenchic Furniture Paint has no hidden nasties (ALL our ingredients are written on the can). An all-natural, eco-friendly paint that requires minimal stirring, contains minimal added VOC's, zero toxins and has virtually no smell, so great for painting indoors! You'll find that it is creamy, rich and easy to use so is the perfect paint for upcycling revamps. As an added bonus, Frenchic Furniture Paint has endured rigorous testing and has been EN:71-3 certified, meaning it is safe to paint children's toys and nursery furniture.
Elle Decoration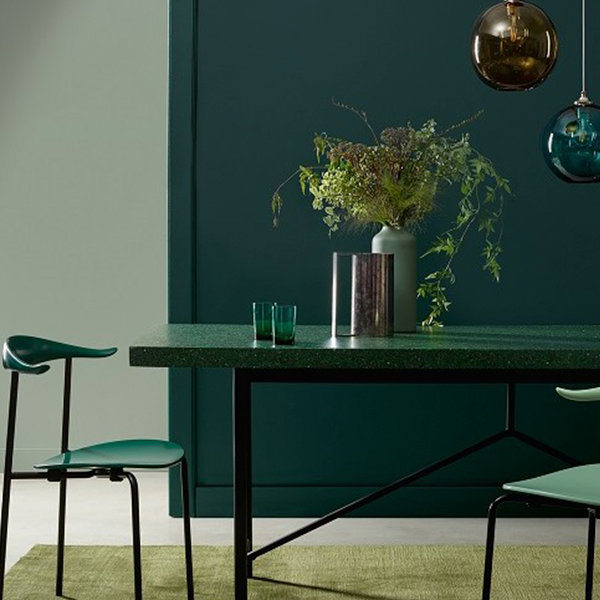 It is a smooth, creamy, odourless paint that is self-priming, self-levelling (therefore little to no brush marks) and self-sealing with excellent coverage. It is a fantastic 'paint and go' product option when time is of the essence!
Period Decoration
It is a self-priming paint (but will need sealing with our wax / finishing coat) which is rich and creamy, always giving superior coverage. Key colourways include Mother Duck, Wedgewood Green and Ballerina.
Classic Wall
 It is a durable, weatherproof, UV resistant chalk paint specifically developed to protect and transform your garden and inside furniture. Frenchic Al Fresco is self-priming, self-sealing, self-levelling with an almost flat matte finish. Low in VOC, it is suitable for wood, laminate, UPVC, composites, ceramics, metal.
Multi Surface Matt
Frenchic Chalk Wall Paint Range is a luxurious, practical, washable, ultra-matte paint with very little odour. With superior coverage, product will enhance any room it graces. Applied in only 1-2 coats, it's ideal for painting nurseries and children's rooms.
Kitchen Multi Surface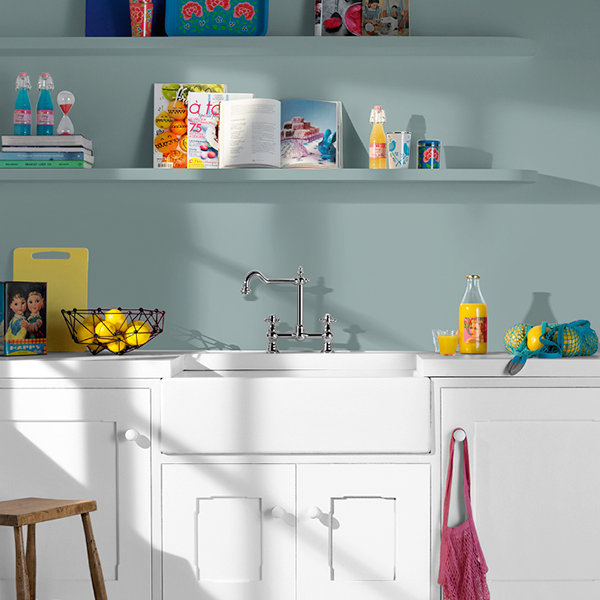 Frenchic Trim Paint is designed to enhance skirting boards, ceiling coving any type of internal woodwork while also providing an extremely high scuff resistance and robust finish. Trim Paint can also be used directly on wood, brick and stone.
Bathroom Multi Surface
An aged-effect invention which is applied between two contrasting colours of Frenchic Furniture Paint.  The first coat determines the colour of the 'crack' and the second, the overall colour of the project, giving your furniture an aged look.
Ceiling Paints
Furniture Wax is an easy to use natural wax with no odour. It is simply fabulous for transforming and sealing your wooden furniture and comes in four shades – Clear, Browning, Defining and White. Quick and easy to apply, it adds a fantastic finish to your designs.
Quick Drying Wood & Metal
With over 11-brush types, including Oval, Flat, Blending, Detailing, Wax and Stencil. Our Oval brushes are made with a careful ratio of natural bristle to synthetic fibre ratio, constructed particularly for superior chalk paint 'pick-up'.
Primers & Undercoats
Frenchic 'FrenSheen' is a natural mineral powder which adds a 'pizzazz' to your painted furniture. Available in 5 different colours – Bronze, Copper, Gold, Green and Silver – they can be used by mixing the desired amount to our Finishing Coat or Waxes to form a paint consistency.